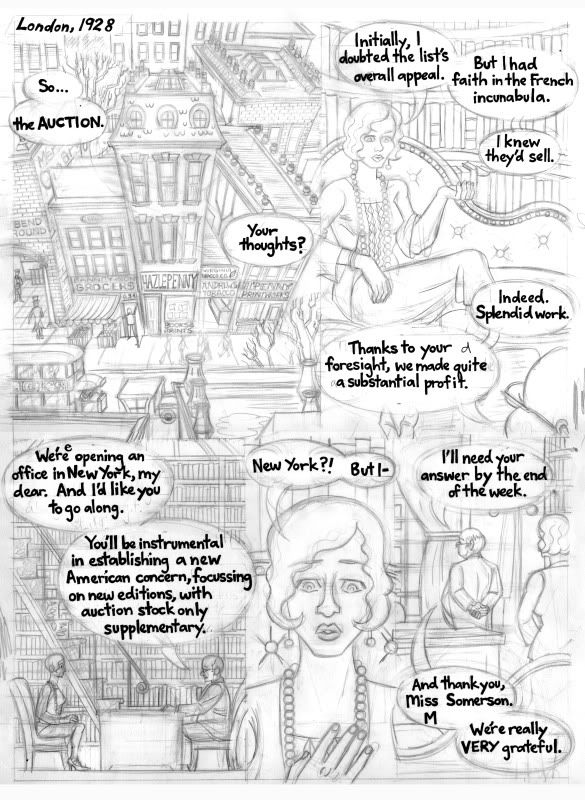 From Ellen:
Lots of work going on with this at the moment...a 12 page story set in 20's London, for the "Entertaining/Parties" issue (actual title TBA - but you get the gist.)
Mardou's taking a break for this issue so we've invited a gang of awesome guests to our Whores of Mensa cocktail party. Come June 1st we'll be naming names...I'm excited!
On a related note, we're looking for scores of international cartoonists and illustrators to draw themselves in party mode for our giant, wraparound, collaborative cover - anyone interested?
If so, please send me a mail at ellen at little white bird (no spaces) dawt calm
More to come!