Some recent Whore-ish delights:
- reading
Fingersmith
, by Sarah Waters (redefining bodice-ripping for a new century)
- watching Season 3 of
Mad Men
("You went through my things, Bets!" SOB.)
Oh yeah, and...
- Gocco printing these nifty invites for would-be Whores of Mensa cover stars!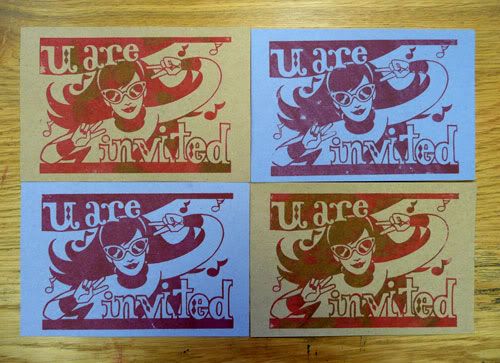 We handed these out at this year's UK Web and Minicomics Thing, and so far the response has been phenomenal!
We'll be blogging the newest round of portraits soon...but I'll say one thing....now there are BOYS at the party! Nice, talented boys...
PS Any more takers? We've still got some invites...