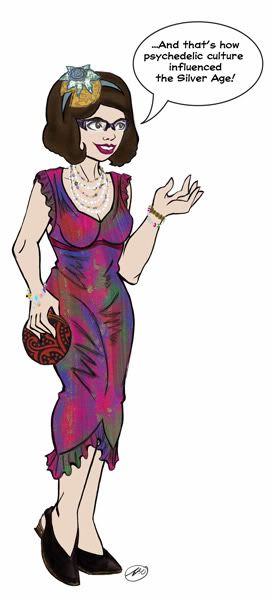 Sarah Zaidan came to us via a friend - and isn't it great when your friends invite interesting people to a party?
Sarah has this to say for herself:
"I hold a BFA in Sequential Art from the Savannah College of Art and Design and an MA in Illustration from Kingston University. I am currently in the fourth year of a PhD in Illustration, also at Kingston, where I am analysing the male superhero through time using a fully interactive Flash interface."
Well, we're impressed! Check out Sarah's work on her website : http://www.mittie.org
Keep these amazing drawings coming! Ladies and men, all are welcome at the Whores of Mensa 5 party!
We're working on a super-secret project for the UK Web and Minicomics Thing, to entice further hordes of party-goers into the Whores Mansion - stay tuned, and all will be revealed!
And in the meantime...thank you, Sarah!