Here at Whores HQ we're swooning over Tammy Taylor.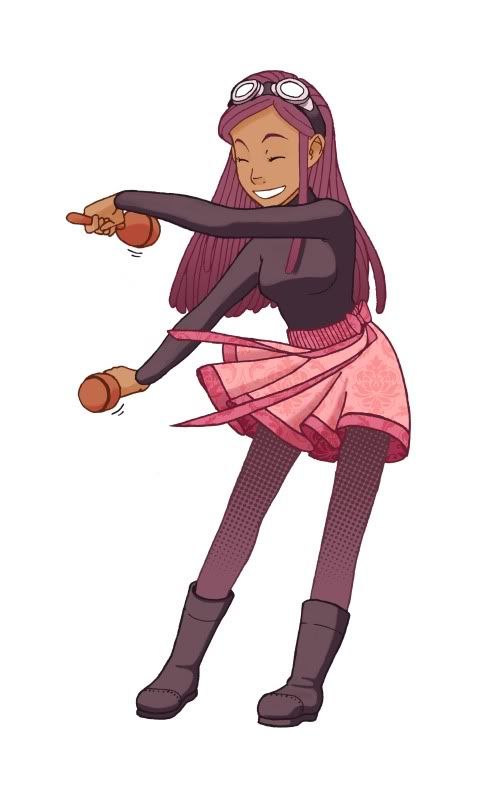 She's here, she's dancing, and she's got her trademark goggles perched oh-so-delicately on her elegant 'do. Triple swoon!
Check out Tammy's neo-manga delights on
her website.
And catch Tammy - not to mention Whores of Mensa co-editrix Ellen - at the
MCM Expo
, coming up on 29-30 May at ye olde Excel Centre.
Thanks a lot, Tammy!
Now that the dance floor's been, urm,
activated
(any better word for it? we're not sure), are there any other potential WoM shape-throwers out there? Remember, the deadline approacheth - 1st June.
Come dancing!