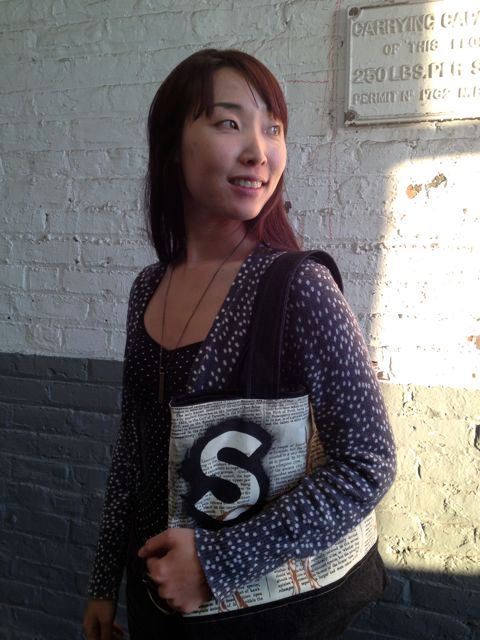 Strumpet 2 contributor Robin Ha modelling the finished tote.
We are so close to making some truly rad announcements about our third issue - but while we're beavering away behind the scenes, how about revealing the last of our Kickstarter top prizes?
Editrix Ellen spent quite a bit of time working on some custom bags for some special folks - a tote, and a sling bag. What a deal - for $40 bucks, you got The Strumpet, our limited edition buttons and a nifty, handmade bag - all posted to you wherever you live. Thrift score!
First up - cut up the bags, and make the silkscreen panels!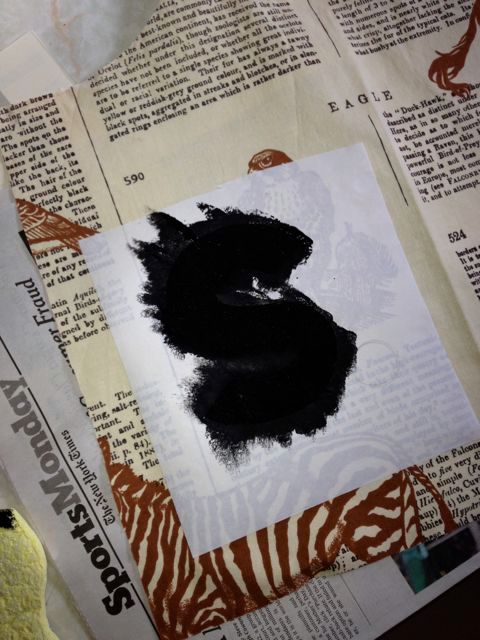 We went for a basic black for our logo - essential considering that our fabric was, urm, pretty out there! If you're at all crafty, check out this
tutorial
for how to make your own freezer paper silkscreen - perfect for small batches of handmade delights.
Ready to get stitched...
And here's the finished sling bag!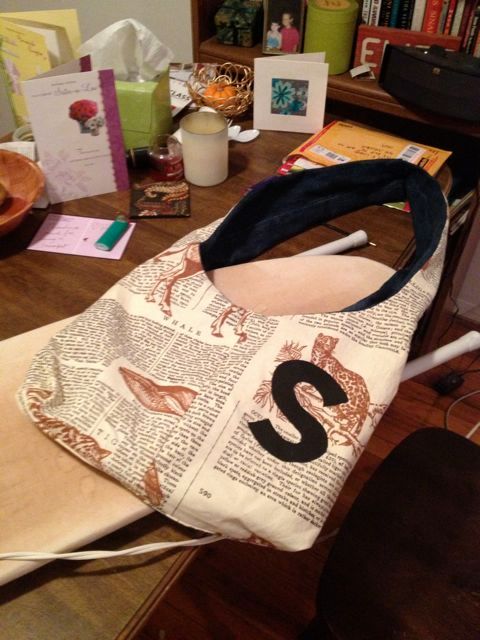 And here's the finished tote: