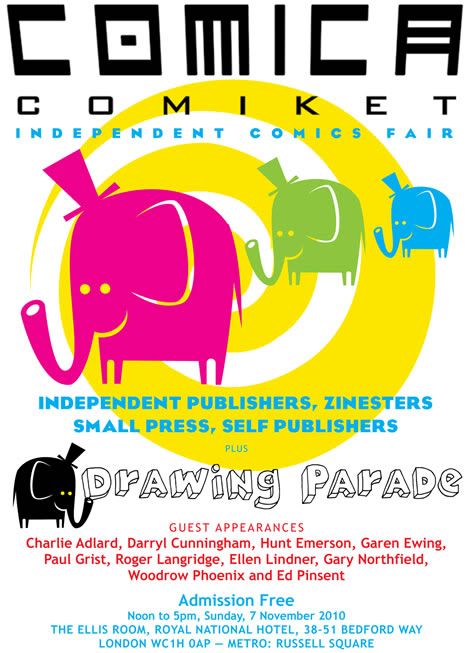 Need a copy of
Whores of Mensa 5
? A badge, t-shirt or print? Care to watch Whores of Mensa 5 co-editor Ellen Lindner draw in front of a crowd for 25 minutes? Or perhaps you are just hoping to find the best of British small press cartooning, in one centrally located London room?
Any which way you see it, this Sunday's Comica Comiket is the place to be, Whores Fans. Ellen and Jeremy will be selling, signing and drawing on their comics - a rare confluence of Whores. Also, the Comiket with be sharing a space with the redoubtable Comix Mart, so you can pick up some fun Marvel back issues while you're at it - perfect for
Covered Blog
inspiration.
Hope to see you there!