Bee, being a fifteen year old artist-in-training, heard of our party and wangled an invite.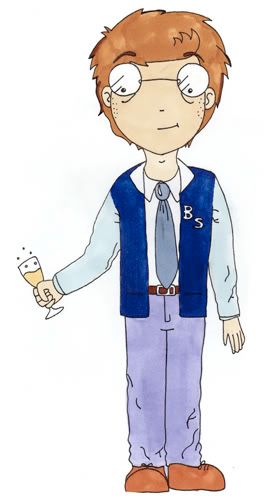 We're looking forward to chatting with her about manga markers and our mutual love of monogrammed clothing.
Great stuff! Thanks for coming, Bee!
PS Come to table 16 at next Saturday's
UK Web and Minicomics Thing
to say 'ello to Whores of Mensa contributor
Ellen Lindner
(you may know her better as
), and get the skinny on Whores of Mensa 5! We're hoping to have some spiffy invites printed up, to publicize our drawing project....see you there!