Here at Whores of Mensa HQ - South London division - the Great Mailout of 2010 continues!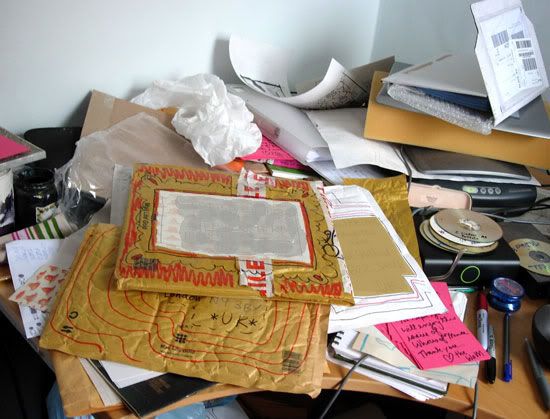 Chaos reigns as we try to get packages out to our Kickstarter donors in a timely manner.
What is a timely manner, you ask? Anything quick enough so that our readers get some comics without undue delays, but not so quickly that we hold up the queue at the local post office for days on end. Tis a delicate balance, and we appreciate your patience. (We're not sending out any shop or review copies until we're done - I hope that demonstrates our seriousity!)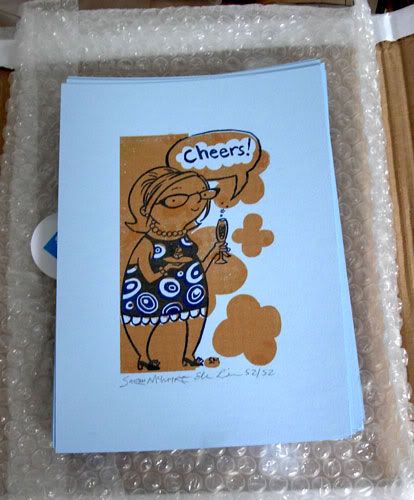 For those of you who went for our $25 donor bracket, you will be rewarded with the above loveliness.
A Gocco print, drawn by
Sarah McIntyre
, designed and printed by Ellen Lindner. Who could ask for anything more?
Missed out on the Kickstarter mayhem altogether? Please, let me remind you that our current issue is now on sale in our
Etsy shoppe!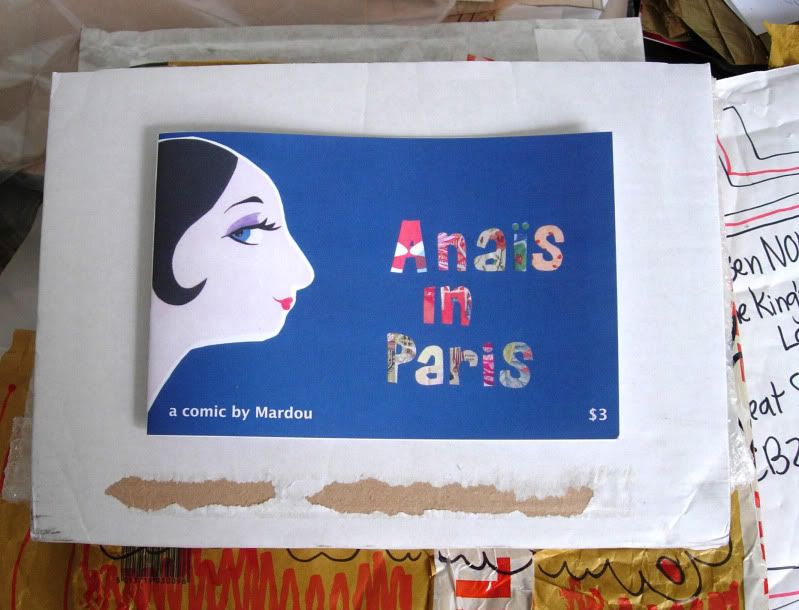 In other news this lovely bit of swag has arrive in the Whores of Mensa mailbox. It's Mardou's minicomics updating of her Anais Nin bio from Whores of Mensa 4, and it's a must-have. If you're in the UK, we'll be dropping it off at
Gosh!
this week. Send us a message if you're outside London (but inside the UK) and would like to arrange a delivery - it's £2 sterling. If you're in the US, you'll soon be able to order it
here!
Thanks, as always, for reading!