Such exciting news! One of our very own - two-time Strumpet
Kripa Joshi
- has been experiencing a bit of a media moment.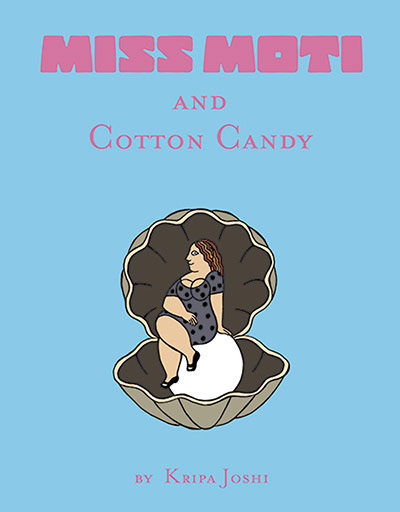 Miss Moti resplendent!
Kripa is the SVA-trained, Surrey-residing creator of
Miss Moti
, a delectably plump lady who has a penchant for some truly surreal and wonderful adventures. In Nepali, her name means both 'plump' and 'pearl', depending on how you accent the 't'.
You may remember her very fashionable (and romantic!) night out in Strumpet 1, and she appeared again on the back cover of our second issue in slightly less formal attire (Miss Moti is not afraid of a little nudity now and then).
The Guardian has published one of her lovely stories online (namely
Miss Moti and The Cotton Candy
)...plus a rather worshipful
article
all about Kripa and her buxom creation. (
The Strumpet
even gets a namecheck - we're blushing!)
...and now she's on blinkin'
Woman's Hour!
With Posy Simmonds, no less!
Here's the
link
to her appearance...enjoy!
Congratulations, Kripa! We Strumpets salute you!
Kripa herself at our Issue 1 launch.