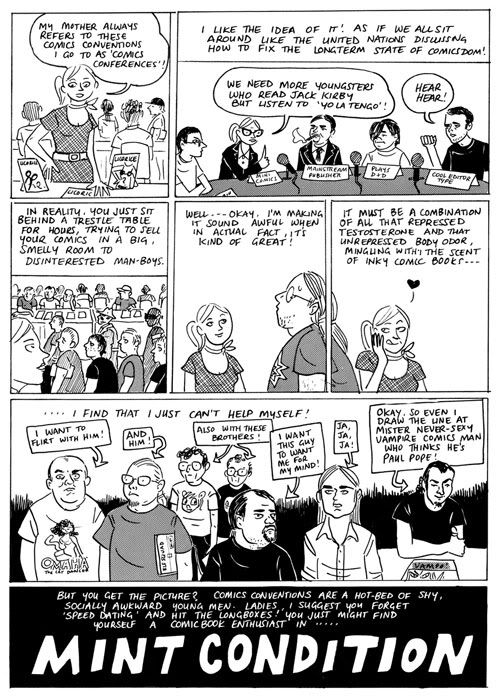 One of the things that I'm most excited about in this first issue of
the Strumpet
is the fact that MARDOU, originator of the Whores of Mensa and one of our favourite cartoonists, is BACK with an 8 page story.
This story is vintage Mardou: subversively funny and vibrantly drawn (highlighted with her trademark zip-a-tone), offering a look into a gratifyingly unusual mind. Mardou rocks!
Are you a Mardou fan? Maybe you're a devotee of Kripa Joshi, Lucy Sweet or Megan Kelso? If you are - but especially if these are new names to you - may we suggest a pre-order? For a mere $10 you get a signed copy of the Strumpet air-mailed to you anywhere in the world, complete with a set of three buttons on a hand-stamped backing. Check out our
Kickstarter page
for more details - we could really use your support!
Thanks for reading!